Results for the Waugoshance Trail Marathon 2017 are now available online through SuperiorTiming.com
We have made some updates at our aid stations for all of our events. We are now serving Gnarly Hydrate Energy Drink. It is a clean, natural energy drink with an excellent electrolyte profile.
We are also serving Honey Stinger Energy Gels in a variety of flavors, some gels are caffeinated, too, so ask at the aid station if you would like a caffeinated gel. Hammer Nutrition Endurolytes (electrolyte tabs) are available at all aid stations and at the finish line. At some aid stations, usually the later aid stations in the race we will also be serving Honey Stinger Waffles and Organic Energy Chews. All of these products are of the highest quality and chosen to provide you with the best possible nutrition support on the course.
The race results for the Two Hearted Trail Run are now posted. Congratulations to all runners who completed the very challenging and beautiful Two Hearted race course.
Artist Thomas Baugnet of Munising, MIchigan has just completed the ceramic bowls that will be the awards for the Waugoshance Trail Marathon and Half Marathon. Registration is still open for the event.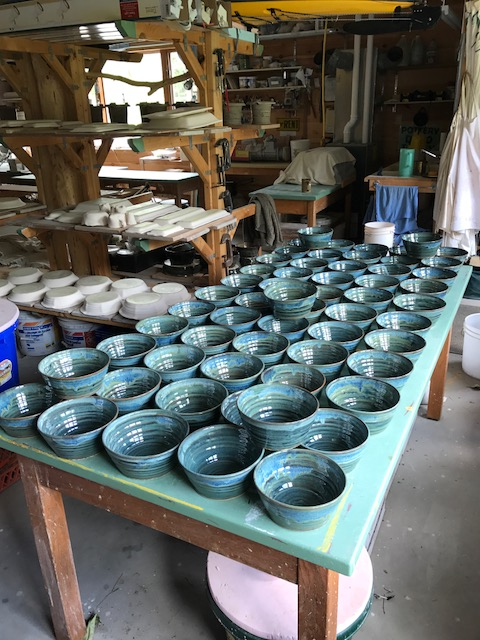 To view the 2017 Iola Train Run photo gallery, click here to go to Flickr
Results for the 2017 Iola Trail Run are also now available.
Click here to go to the results page