We would like you to invite you to our 2nd Annual Treetops Trifecta on November 4th and 5th. It is the last event on the 2017 Great Lakes Endurance race calendar. Great Lakes Endurance is teaming up with the Treetops Resort in Gaylord, Michigan to host this exciting trail running weekend. A slideshow of the 2016 Treetops Trifecta is avalable for viewing. The Trifecta is comprised of three events over two days:

Saturday, November 4, 2017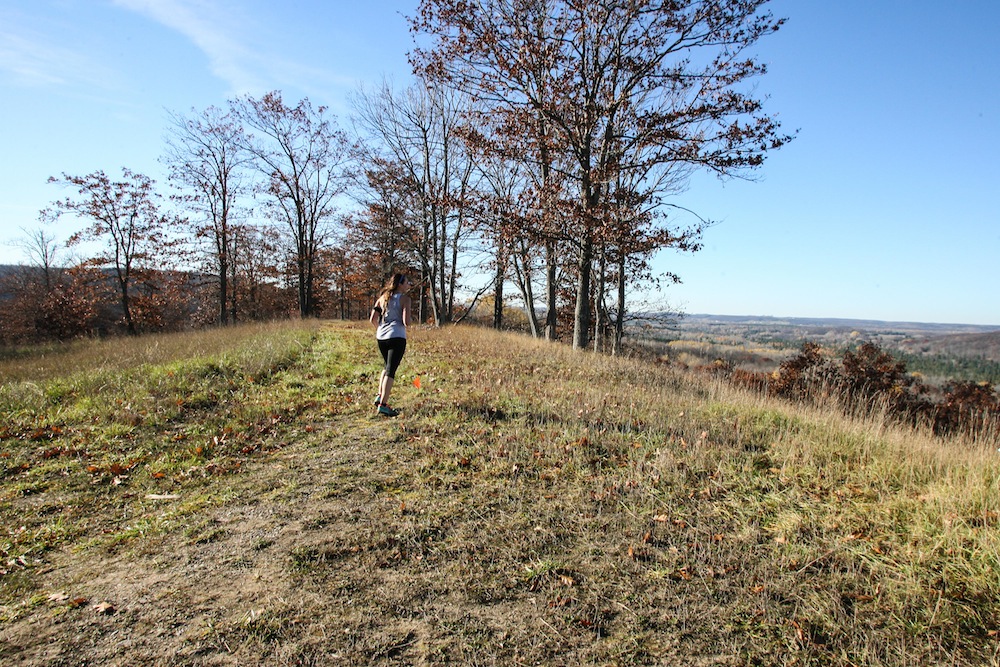 10:00 a.m. 5K on the Treetops Main Campus Single Track Trail
4:00 p.m. 1K Hill Climb on the Treetops Alpine Ski Hill

Sunday, November 5, 2017
9:00 a.m. Half Marathon at Treetop North Campus
This is a perfect weekend getaway with resort lodging and restaurants within walking distance of the 5K and Hill Climb. The half marathon on Sunday is a 5 minute drive north of the lodge.

The 5K is a challenging loop on mostly single track trail through hardwood and cedar forest. The course also includes pleasant sections of two track. The Hill Climb features beautiful panoramic views from the summit. The weekend's showcase event is the half marathon on Sunday. The course has three distinct segments: 1) Forested paths and fairways on the Signature Course. This section is similar to a cross country course. 2) Headwaters Conservancy Sturgeon River Preserve. Beautiful single track in mostly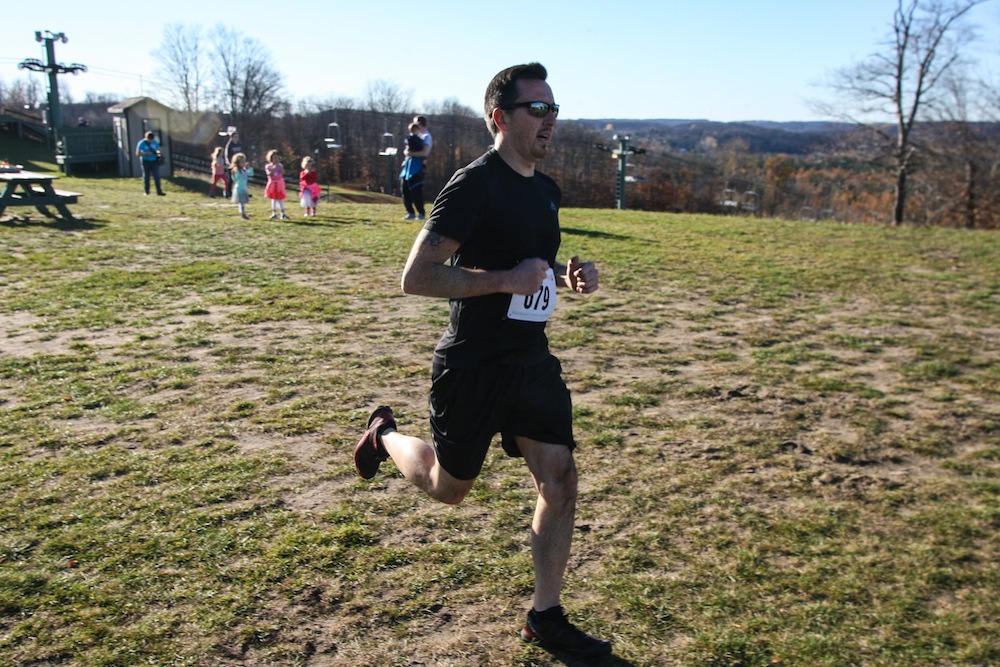 upland forest near the Sturgeon River, and 3) Project Nature. This segment features mostly wide cross country trails that climb up to perhaps the most scenic vista in Northern Lower Michigan. At about 6 miles runners emerge on to a high ridge overlooking the Sturgeon River Valley. There is also a peaceful section right along the Sturgeon River.
We hope you can join us for this exciting weekend of trail running at the Treetops Resort.