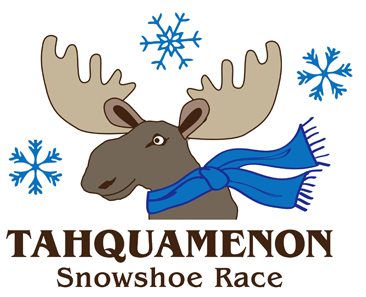 Racers were greeted with brilliant sunshine, cobalt skies, and abundant snows at the 8th Annual Tahquamenon Snowshoe Race. Complete results(link) are now available. The temperature at race start was 42 ℉ and may racers were wearing short sleeved shirts and smiles. The first snowshoer through the 5K point was Andy Bayer of Bloomington, IN in 22:25, 4 minutes ahead of 2nd place 10K racer Keith Wilson of Klamath Falls, OR. Shortly after Wilson cruised through 1st lap checkpoint in 26:38 and was followed by the lead 5K racer, Travis Sigman. Sigman crossed the line looking strong in 26:54 and quickly reflected on his experience on the course: "It is beautiful out there, the creeks were flowing and the sunshine in the woods was amazing." Soon, the women's lead 10K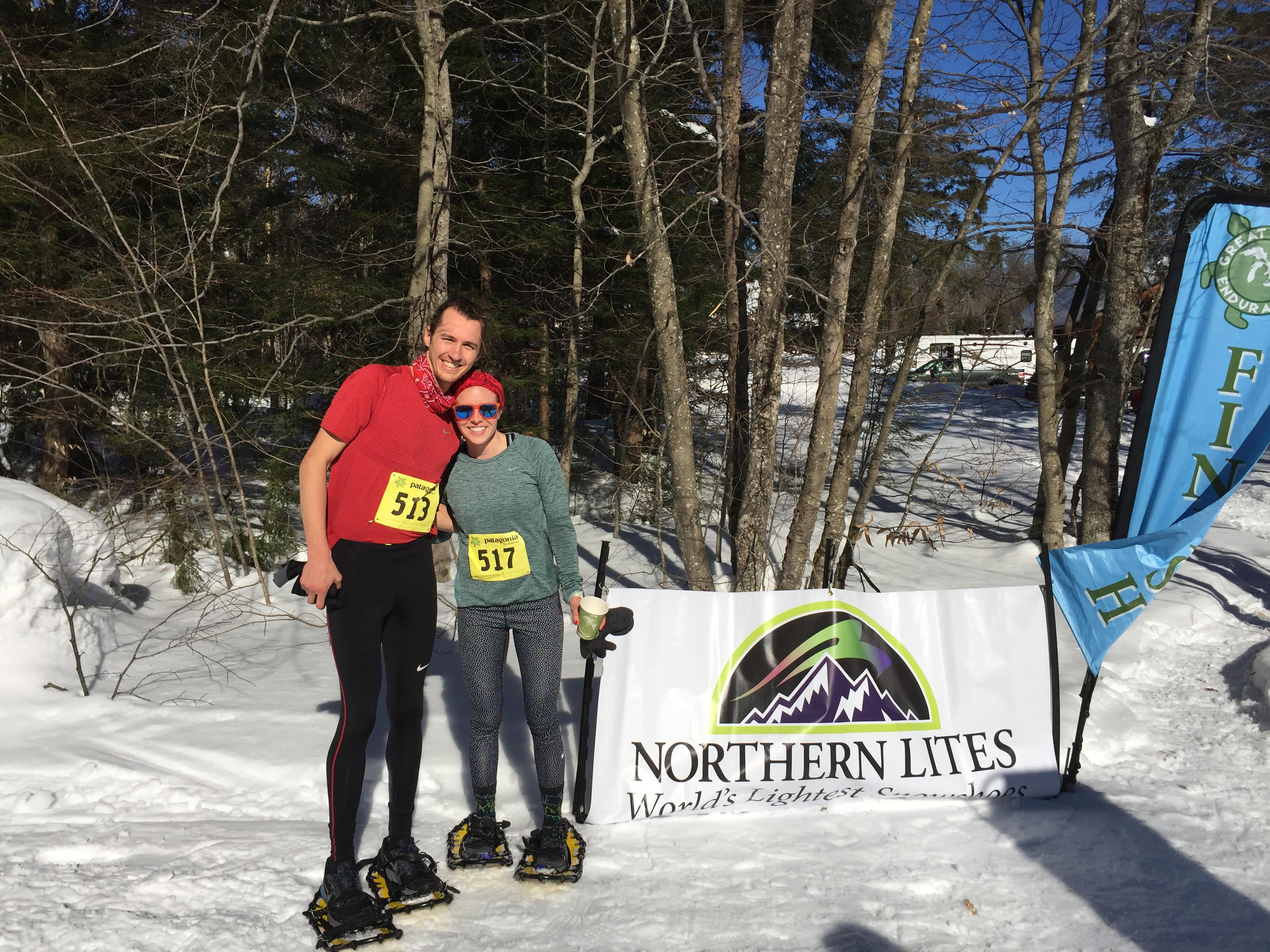 runner, Chelsea Blanchard, also of Bloomington, IN arrived in 28:40 and grabbed a some HEED before heading out on her second loop. Bayer ended up with negative splits, covering the second 5K in 22:08 for a course record 44:33. Just one week ago Bayer, racing for Nike, raced the indoor two mile at the Millrose Games in New York City where he ran an 8:30. "I'm taking a break between the indoor and outdoor track seasons and thought I would give snowshoe racing a try," noted Bayer. Wilson, one of the best snowshoe racers in the region finished 2nd in 54:00. Blanchard was 3rd overall and the 1st Female, crossing the line in 58:18. Both Bayer and Blanchard set new course records.

In the 5K overall champion Travis Sigman of Alanson, MI was followed by top masters snowshoer Robert Courtright of Traverse City (33:39). Rachael McCoy of Sault Ste. Marie was the overall 5K female champion with a time of 33:53. Danielle Cory, in her debut snowshoe race was the second overall among women in 38:34.